We all sometimes wish on warm and sultry days that the air being circulated from the ceiling fan is not enough and we should have portable fans for rooms instead. Ortem portable fans give you that freedom to place them next to you and be the king of cool with enhanced air circulation. Ortem has a range of desk fans, table fans, pedestal fans as well as wall mounted fans with powerful motors that can keep your home or workplace well ventilated and be transported to another location as and when the need arises.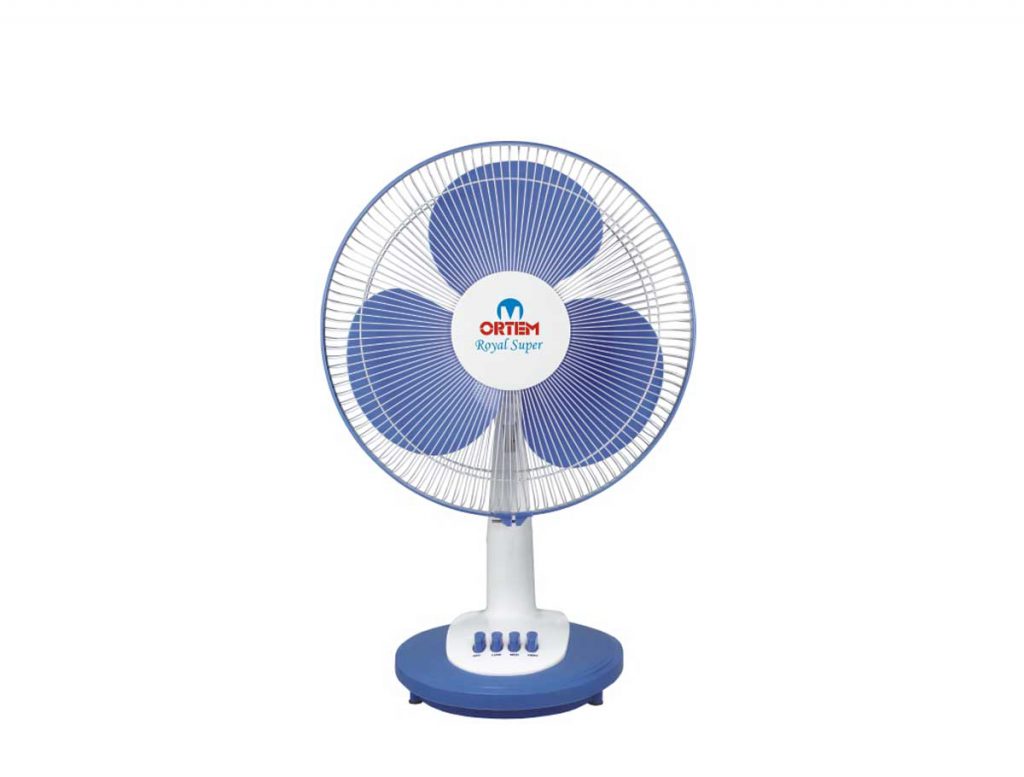 We have portable fans that have been created after a long process of research with a high performance motor that provides perfect, uniform and efficient cooling year after year while keeping a check on your monthly electricity bill. They come in various artistically approved designs and styles to complement the look of your room and blend in with the decor.
Our portable fans for rooms also ensure that they are safe and we have provided a lot of physical features as well as kill switches to prevent any accidents. All of our fans come with the basic grill to prevent even the smallest curious fingers of kids in the home from entering the fans while they are having fun making sounds by blowing into the air. We also have these portable fans for rooms that are small or large with smaller or longer pedestals and varying speeds to ensure cooling to all parts of your room.
Ortem portable fans are a compact and lightweight that can be easily transported around by anyone or even be installed on the walls or ceilings as per your space requirements and needs. They are known for their sturdy structure that provides longevity and durability while having been tested and certified with star ratings that ensure that they consume less electricity to function properly while providing the best cooling solution at a minimum price to take care of your budget. Their long rotation of swing also ensures that cooling is provided to a much larger area and in a uniform manner.
Related Post: QUESTIONS TO CONSIDER BEFORE BUYING A PORTABLE FAN FOR YOURSELF