When we talk about the household then trendy ceiling fans is something that we all aim for. It is one of the most common parts of the homes that is a blessing in the summertime. There are situations that will prove that you might be making few mistakes when it comes to your ceiling fans and its look that might be the fall out on every single end. There are many creative options that one can try out to get the best out of the ceiling fans.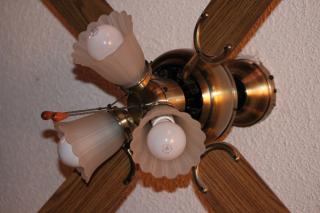 Colour play – Yes, colour has a tendency to add value to the home. Not only on walls but objects as well. Hence, you can start with piling up of different objects with colour coordination to ensure that there is nothing missed out. Also, get your fan as per your ceiling colour to keep it contrast.
Lightshades – You can add on to the light shades on your fan or you can work out for buying out new fans that come up with light shades. It is one of the methods to add value to the room with the best designs.
Spitfire – It is one of the latest addition to the long list of Best Designer Ceiling Fans in India. It gives out an amazing matte finishing to the fan that will work out just fine with the coordination. Also, it will work amazingly well with the light since it has a split in the middle where a bulb is attached to it. It is the combination of the whole structure.
Picture tricks – This style have nothing to do with your fan or its colour, you can get the ceiling right above of your fans painted as the shadow in the form of a structure. Usually, people opt for helicopter style but it will depend on what trick you want to follow while solving out the decoration issues.
So, don't wait up and get these type of things done at home ceiling to get the most attractive look.